Vacancies
Working for Pulman Steel offers the potential to progress within a long established company. We are a knowledgeable team that takes immense pride in what we do. If you feel you have skills that will benefit our team please download the application pack and send them along with your CV and covering letter to the HR Manager, Abram Pulman & Sons Ltd, Walton Street, Sowerby Bridge, West Yorkshire, HX6 1AN.
Download Application Pack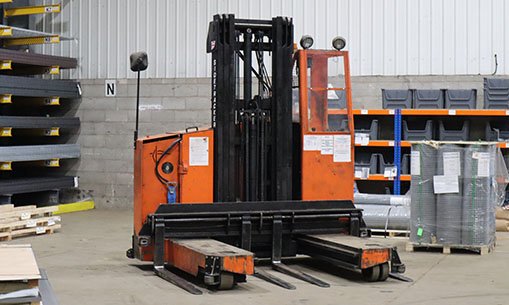 Send Us Your CV
Based in Sowerby Bridge, West Yorkshire, Abram Pulman & Sons Ltd (Est 1838) are a Steel Stockholder and Processor supplying steel products across the whole of the Yorkshire and Lancashire areas, where an exciting opportunity has arisen to join our busy sales office and become part of the successful Pulmans team.
We stock an impressive range of over 2000 tonnes of steel products all from one site, and with an array of state-of-the-art machinery we can offer a range of processes including sawing, HD plasma and oxy gas profile cutting, as well as having a machining department for customers who need extra work carried out on their material, and with our own dedicated transport fleet we have control over all our deliveries helping us maintain our strong customer service focus.
At present we have no vacancies, you can still send us your CV along with the application pack above.